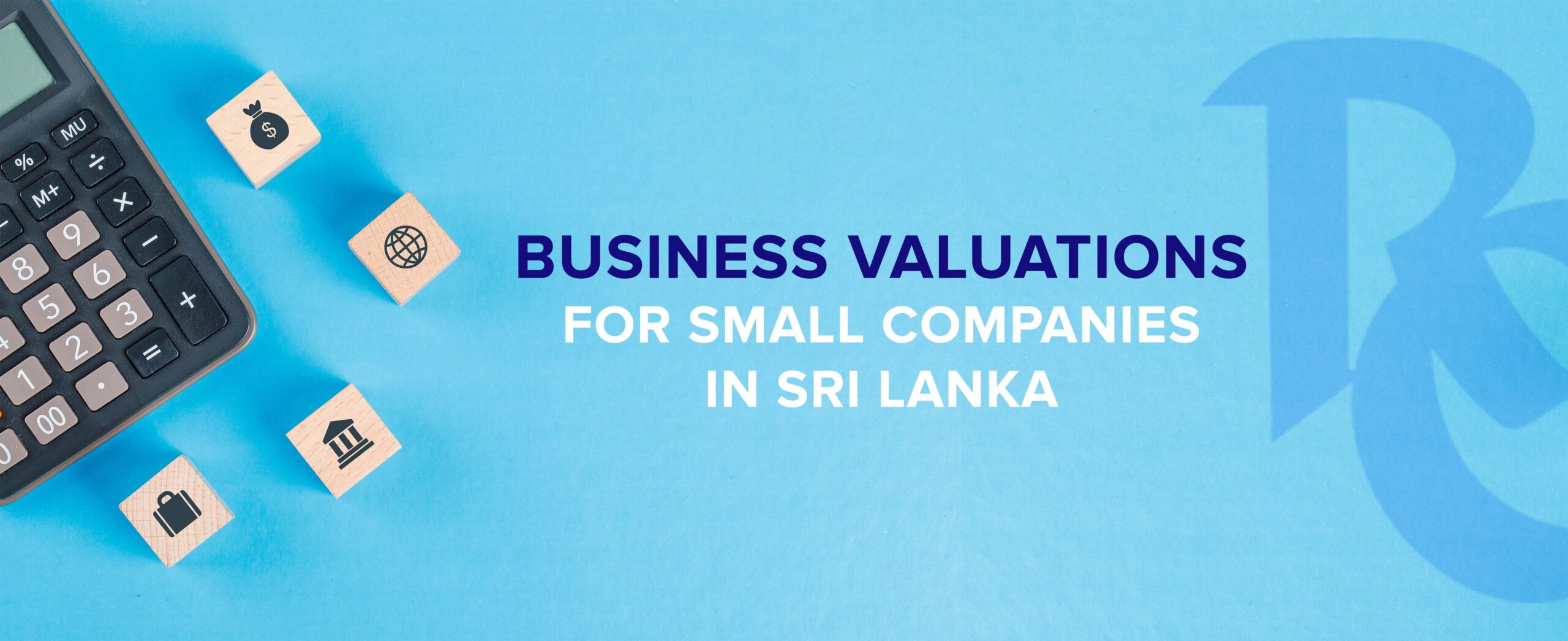 Business Valuations for Small Companies in Sri Lanka
The concept of valuing business has existed for more centuries. But most small businessman does not understand the concept of business valuation. There is common understanding among the small businessman in Sri Lanka that you only need to value business if you're going to sell it. In most of the occasions small business owners in Sri Lanka are too late in realizing the importance of valuing your business. There is impression among small businessman in Sri Lanka that valuations are complex, costly and very time consuming. But in reality, most of the time valuing your business is simple.
When would you need to value business in Sri Lanka?
Business valuation is not something you need to carry out every day or even on an annual basis. However, there are specific situation where you need to carry out a business valuation.
Sales or merger of your business
New investor joining the company or when raising new investments.
When considering entering share market through an IPO.
Tax purposes
Changing ownership to children
Going through a divorce
How to value your business?
The goal of valuing a business is to arrive at a clear and supportable estimate of what the fair market value of the business is. In other words, it is the Economic worth of a company. There multiple way of calculating the value of a business. But in Sri Lanka we are using following methods to value small businesses.
1.Assets based valuation method
This type of approach considers your business's total net asset value, minus the value of its total liabilities, according to your balance sheet. The approach of this valuation depends upon the going concern.
2.Discounted cash flow method
The discounted cash flow valuation method values a business based on its projected discounted cash flows. Sometimes this method is also known as income-based valuation. This is very assumption-based calculation as you assume the future revenues, future expenses and discount rates etc. This method is preferred if the companies future cashflows are estimated remain constant.
3.Multiple earning valuation method
The multiple of earnings valuation method also determines a business's value by its potential to earn in the future. It is also known as the time revenue method. Multipliers vary according to industry, economic climate, and other factors. We use this method to value rapidly growing companies' significant development stage such IT and software industry.
4.Market value valuation method
This method determines the value of your business by comparing it to similar businesses that have sold. This the most subjective method of valuing your business. It is mostly used as preliminary valuation method prior to using more calculation-based valuation methodology.
Conclusion
Each and every business is unique, there is rule of thumb method to calculate value of a business. Dynamic changes in macro economy in Sri Lanka plays significant role in valuing your business. Especially in past two years with the Easter bomb attack and COVID-19 lockdowns impacted Sri Lankan economy significantly changing business valuations.
It is important that you seek out experienced and responsible Chartered Accountancy firm to be your business valuer.
Article by – Sithira Ranwatta