Audit Associate
Main strength of Ranwatta & Co is our team and their updated knowledge and experience. Our knowledge treasure consists with the highly experienced Chartered Accountants in Sri Lanka. Every member joining with us will have the chance to work with them and earn an experience to boost their career. A lot of our people have long and successful careers at Ranwatta & Co. Others use the skills, experience, and business knowledge they develop here to go on and do amazing things outside our organization. Whatever direction your career goes, your time here will be great for your résumé.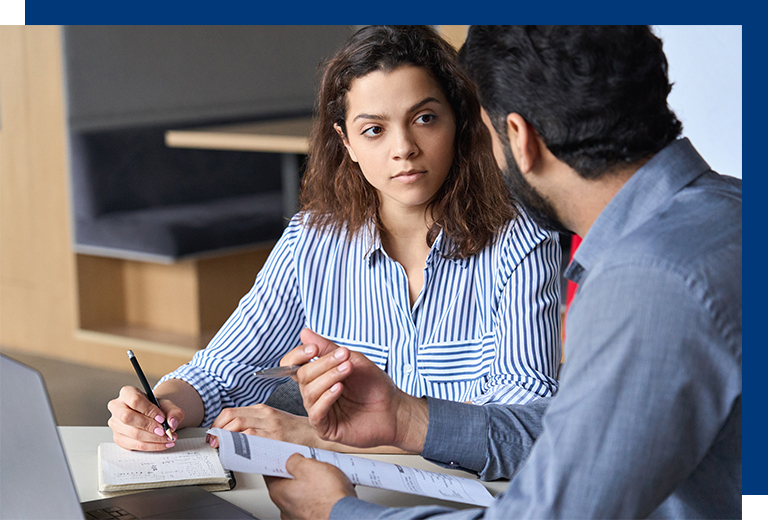 Conduct audits in various industry sectors.

Oversee all aspects of an organization's audit function.

Plan & direct all accounting & financial data.

Participate in Audit Meetings, reviews and discussions.

Interact with Audit clients to collect all the necessary information and then prepare and maintain audit files.

Involve in annual stock count planning and execution activities.

Identify audit issues, risk implications, and recommend risk mitigation plans.

Prepare Audit reports and follow up.

Overlooking daily/ weekly audits, guiding the team & doing follow ups.
A degree in Finance/ Accounting/ Business Administration from a recognized university or similar professional background. (completed training agreements with ICASL will be an added advantage).

Minimum of one year experience in a reputed audit firm.

Ability to prioritize & manage multiple tasks.

Should be able to handle audits independently with high accuracy.

Excellent Knowledge in accounting and bookkeeping process.

Ability to work independently and meet deadlines.

Ability to handle multiple engagements concurrently.

Excellent in communication, interpersonal, and analytical skills.

Sound Computer Literacy particularly in MS office & MS Excel.
CA Sri Lanka training articles will be provided.

Study leave.

Career growth.

Valuable work experience in different sectors and Industries.

Training and Development opportunities.

Competitive compensation on par with industry.

Opportunities to develop career path in Audit, Accounts, Tax, Internal Audit, and Secretary services.

No Work on weekend.
Or send us your detailed resume to the careers@chart.lk.